LAMASSU Aluminum Electric Road Bike
You're an avid road rider searching for a high-value e-bike that looks and rides like a traditional road bike. You want an electric drive system that's so efficient you almost won't notice it until you flip the switch for a strategic boost of power. The 250W VINKA S20 Mid-drive drive system kicks things up a notch when you need it—like riding into a headwind or keeping pace with your buddy.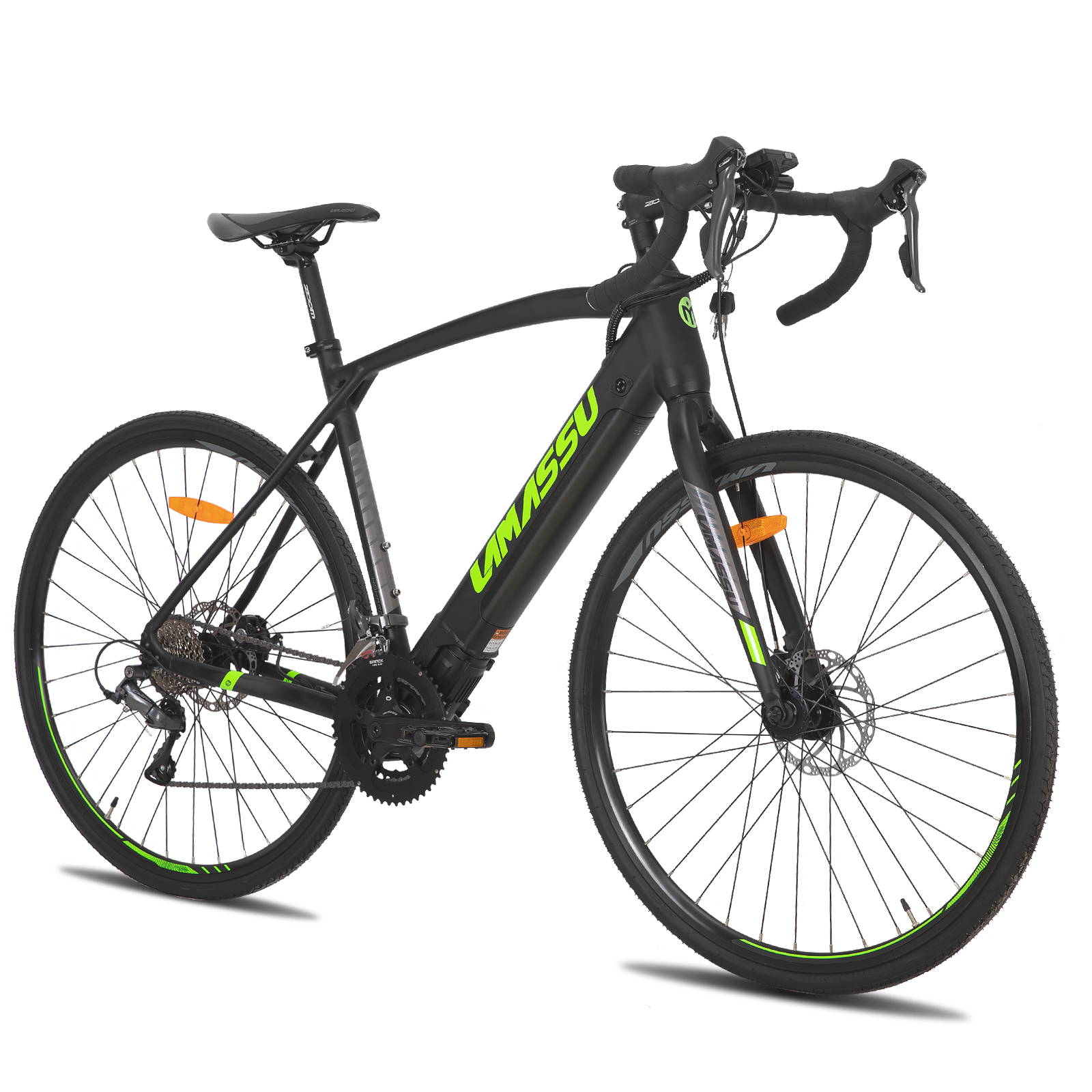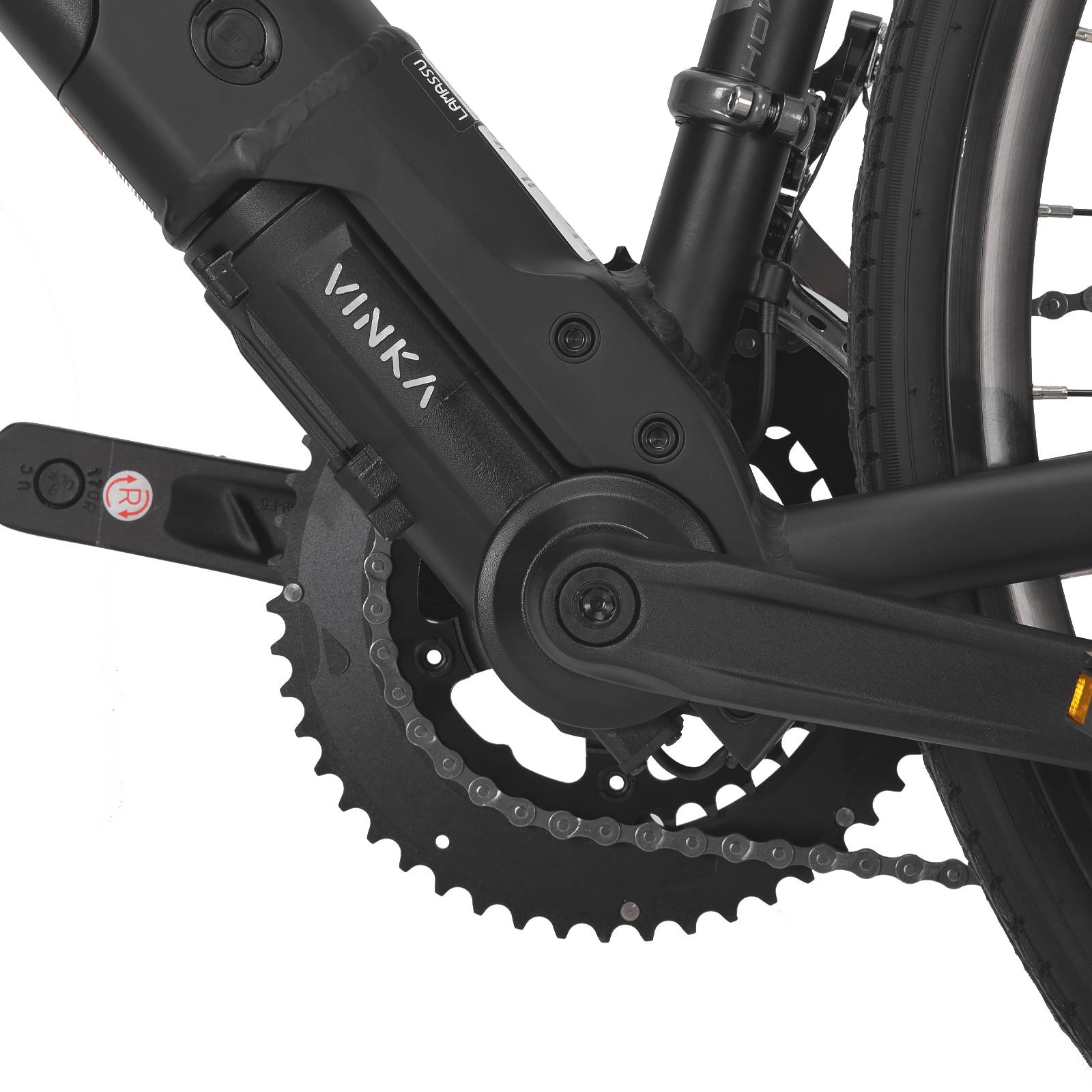 Fast and efficient
VINKA S20 mid-drive system adds a punch of power to 80 N.m max torque continues output, but rides and feels like a traditional bike when you don't. You won't feel much drag or resistance when you turn it off or pass the max level of assist. The system is also compatible with a smartphone app to let you check battery status and customize your ride.
Charge Up & Battery
Go up to 40 KM on a single charge, depending on conditions with high-performance battery. Recharge in 4-6 hours with a standard household outlet and included charging cable.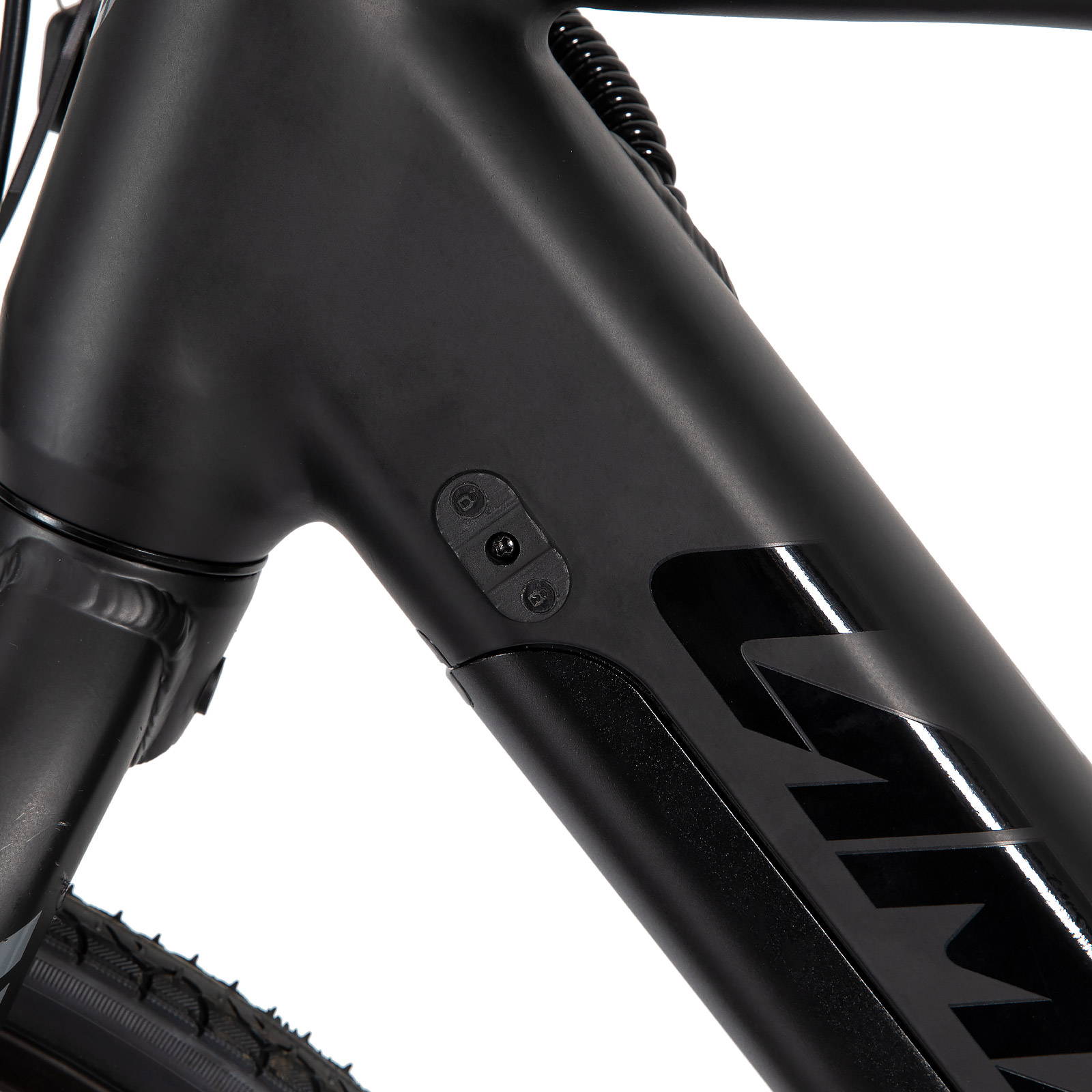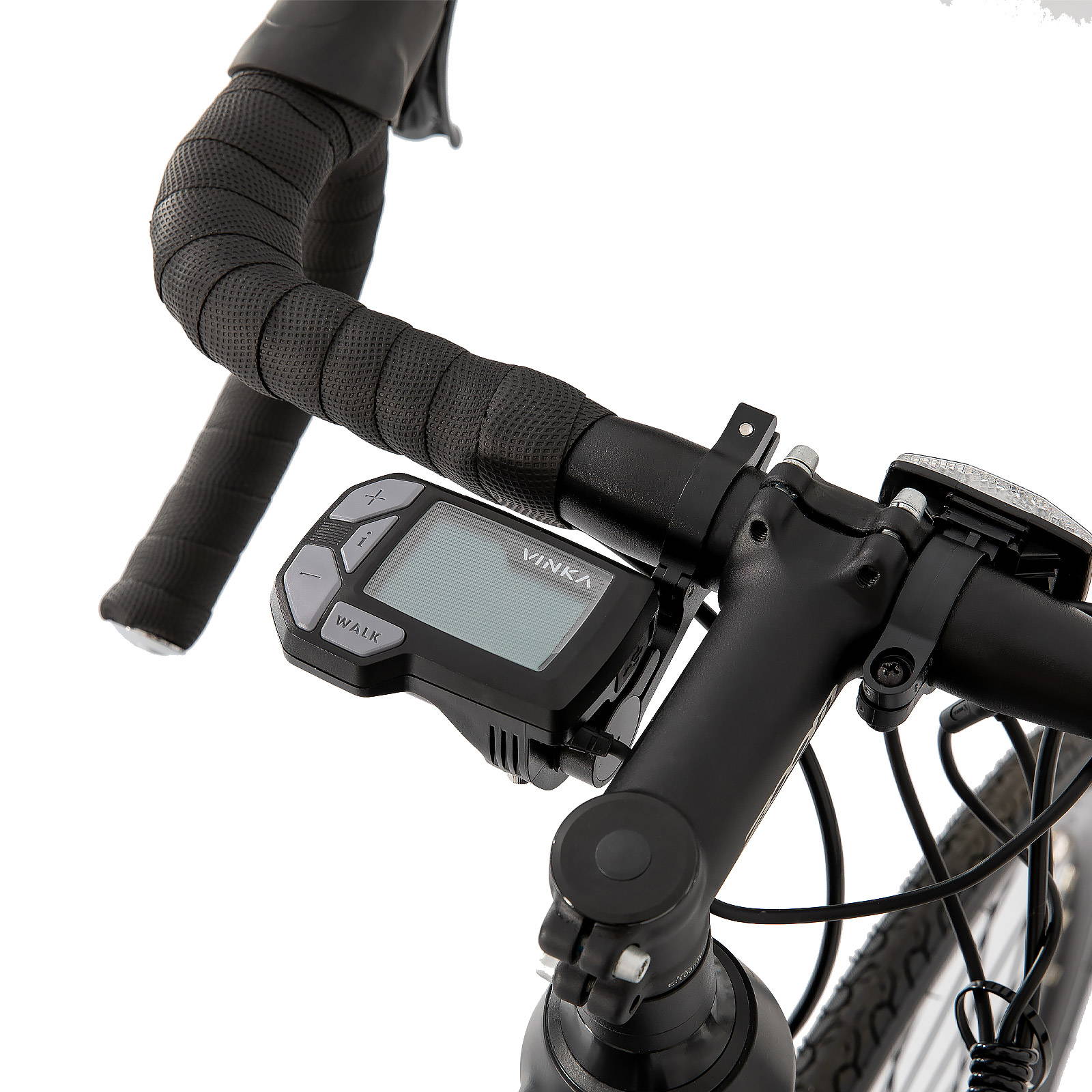 LCD Screen
LCD Display Backlight display provides the information on speed, mileage, power, etc.
Battery Capacity: A fuel gauge for your electrons.
Odometer: Calculate How many miles you have ridden
Pedal Assist Level: Pedal assistance power adjustment.
Speedometer: Can be set to current speed, max speed, or average speed.
SHIMANO Dual Control Lever
It has brake and shifting functions in the system and enables easy operation. The shifters are integrated into the brake levers so your hands never have to leave the bars., but only to press the pushrod inside the brake handle. It greatly improves the safety of riding.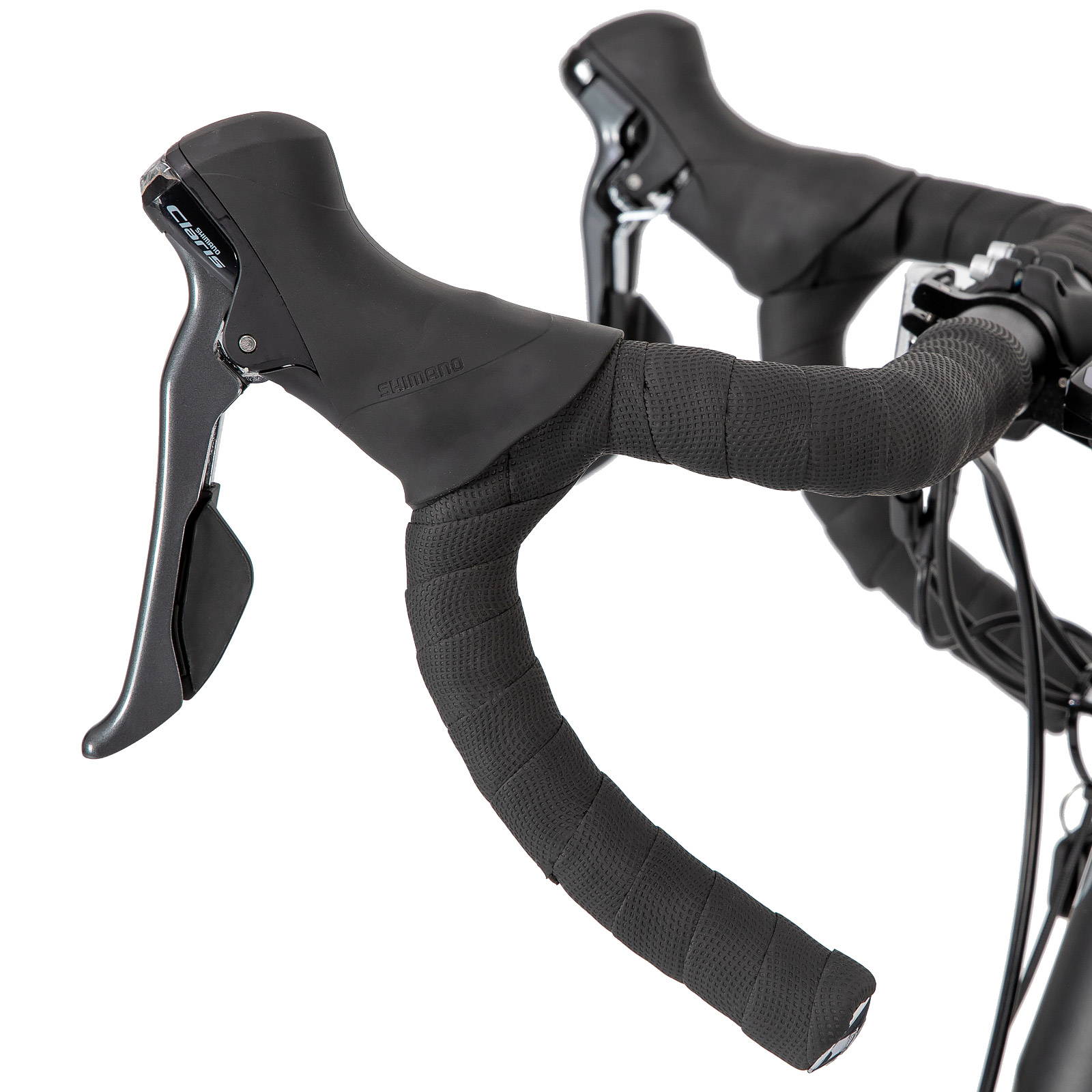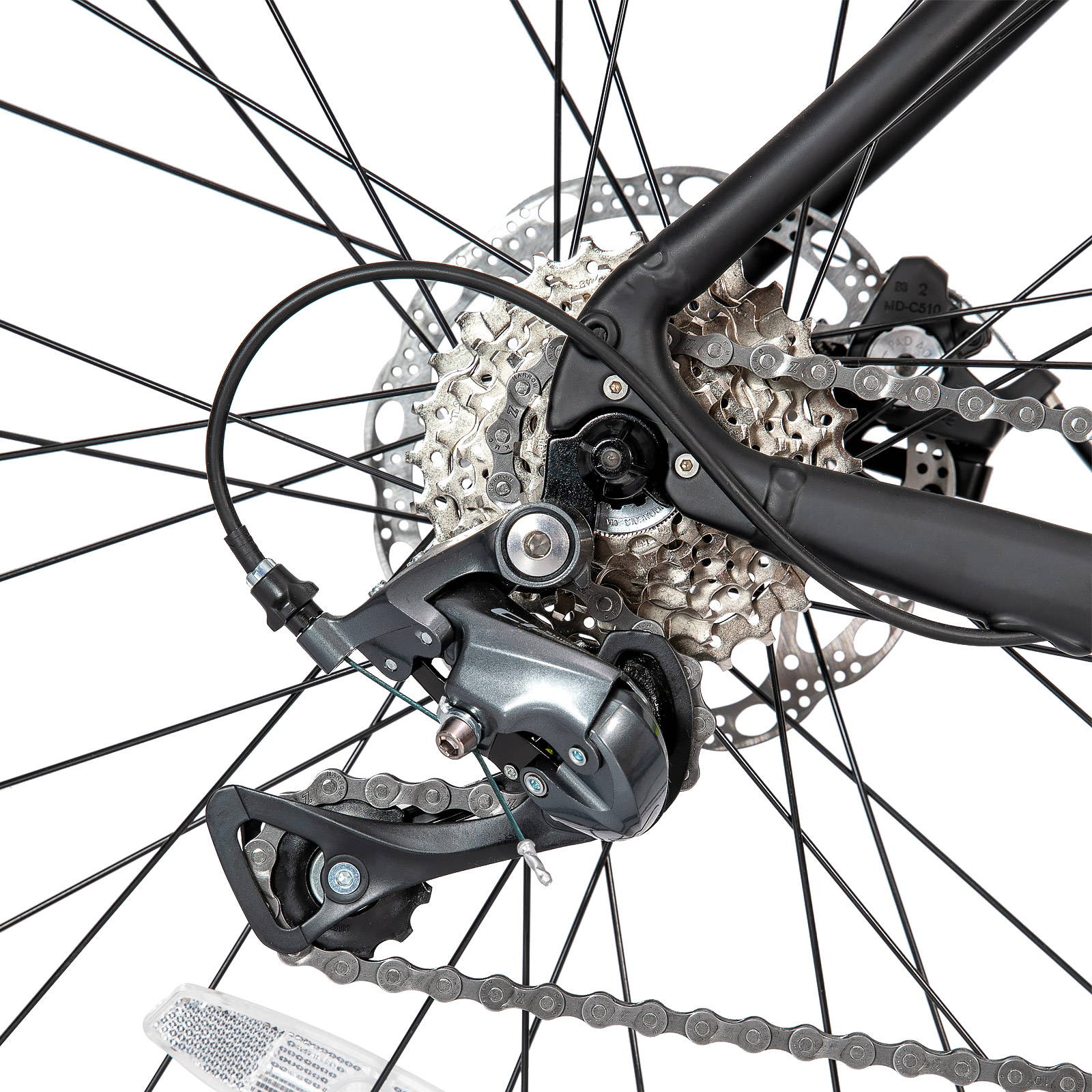 Shimano Claris drivetrain
Shimano Claris is a true road bike drivetrain, delivering smooth, reliable shifts mile after mile. 2*8 speeds ensure total control in every situation. Uphill and downhill, slow, constant speed, speed up, all can be satisfied.
Flat Mount Disc-brake
Disc Brakes deliver consistent brake performance in any weather, with lighter lever action and greater brake power control for a wide range of riding styles. All-new Flat Mount disc brakes are more elegant, lighter, smaller, and cleaner than traditional disc brakes, providing superior performance and stopping power under harsh conditions.